Jungle Visions pt 5 - mixed by Mineral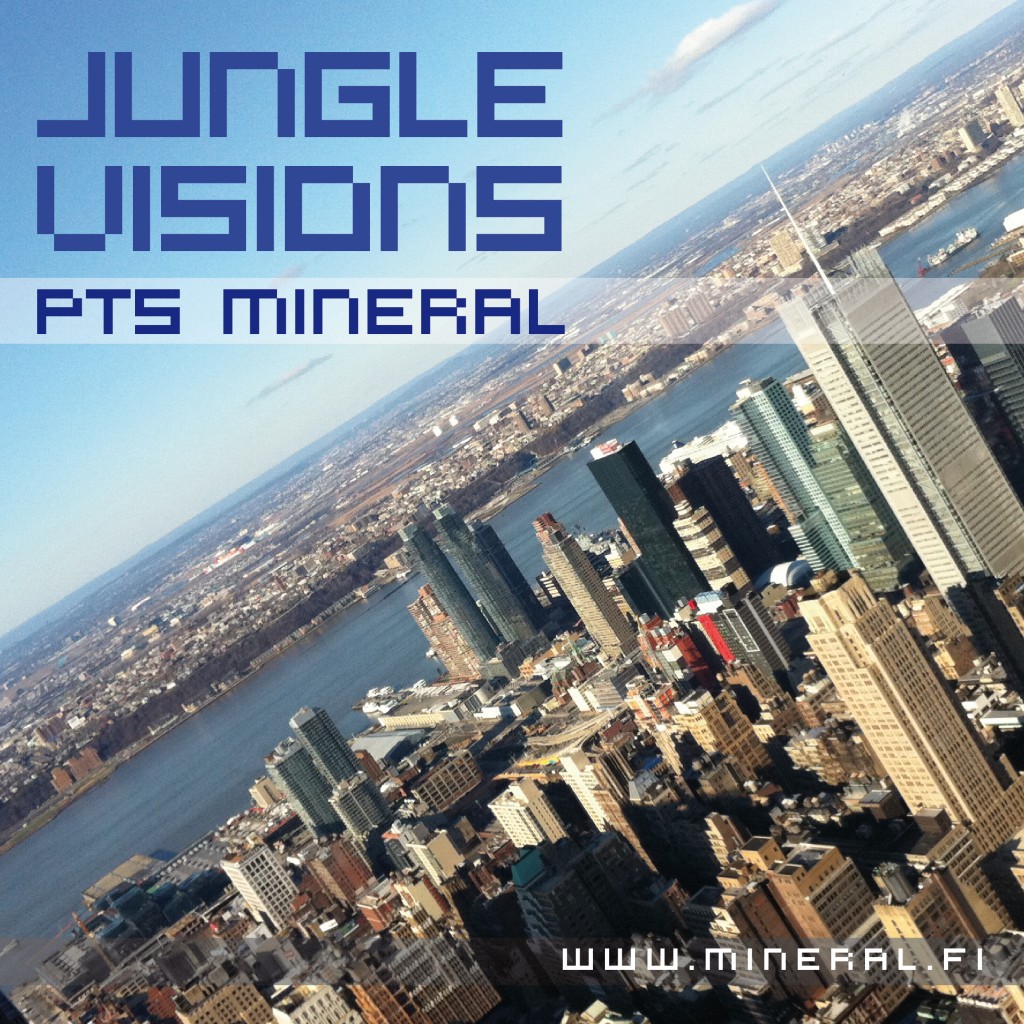 New mix in the Jungle Visions series, this time from Mineral who just recently also did a guest mix for us. Deep and atmospheric drum'n'bass goodness, and awesome mixing. Definitely a mix worth listening.
Listen to the mix from the player below, or you can also download it. Click "read more" for the full tracklist.
Tracklist:
01. Seba – Metropolaris : Warm Communications
02. Blu Mar Ten – Sweet Little Supernova : Blu Mar Ten
03. Sabre – A Wandering Journal (Rockwell's Club Mix) : Critical
04. Atmospherix and M-zine – Kinetic : IM:Ltd
05. Mineral – The Streets of New York : Mineral.fi free
06. Source Direct – Shadows : Basement Records
07. Mineral – It Could Be Just a Dream : In Da Jungle Records
08. Seba – Nucleus : Svek
09. Nevermind – Lost Soul (Omnius remix) : Amen Brothers Records
10. Naraka & Furi Anga – Last Drops Of Sapphire : Brainz Recordings
11. Mauoq – We Better Stop Them : Extent VIP Recordings (forthcoming)
12. Anile – Never Together : Deepsoulmusic UK
>> Loxy & Resound – Typecast : Loxyresound.com free
13. Loxy & Resound – Typecast (June Miller rmx) Loxyresound.com free
14. Esc – Secret Ways : Unsigned
15. Nitrous – Lotus : In Da Jungle Records
16. Photek – Ni Ten Itchi Ryu (Riot Remix) : free
17. Sabre – 100 Theeth (Dub Phizix Remix): free
18. Seathasky – Packet Loss : free
19. Crimean – Snowflakes : free
20. Bulb & N4m3 – From The Moon : free
21. A-Negative & keOSz – Through Your Eyes : Totaal Rez forthcoming
22. 5-Foot Nothing – Broken English (For Kelly) : free